Dear Harfield Village Residents,

I would like to introduce you to the Fidelity ADT team over the next few weeks.  These are the people who are invested in keeping us safe and secure.
 
Next up is Candice Hammond, Area Sales Manager, Fidelity Services Group.  I asked Candice a few questions to help us get to know her a bit better.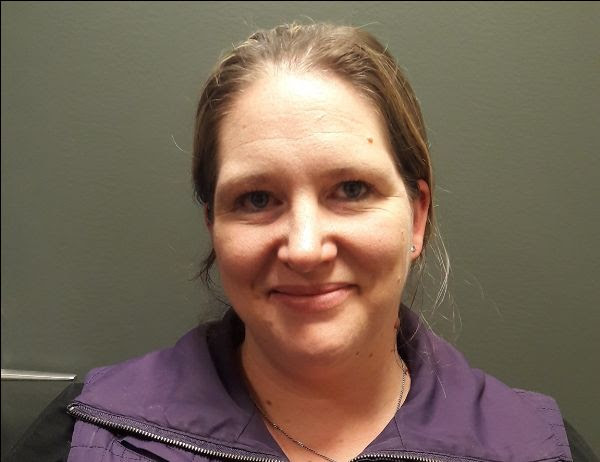 1.)  How long have you been at Fidelity ADT? I started with Fidelity ADT in June 2014. Best decision I ever made and I love that I get to do something that matters.
  
2.)  What do you bring to your job personally? I love people and I am very passionate about security. I believe that in today's society security has become a primary need and that everyone should be able to secure their homes, themselves and their loved ones. That is why we have so many different options to choose from when signing up. Innovation is also key in staying ahead of trends and moving with the times.  I try my best to be as available to my client base as much as possible and will always do my best to assist anyone who needs my help.
 
 3.)  What is your most memorable experience with Fidelity ADT? The Thank You messages always stand out to me. We work in an emotive industry and when it comes to security you need to be on top of your game. The best for me is when the armed response officers and the rest of the teams do well and you get that email or phone call where a life was saved thanks to what we do. There is no better feeling in this world. Our armed response officers are heroes in my eyes and I have huge respect for them and what they do on a daily basis.
 
Another fun memory was doing a school safety talk for a group of young girls aged 7-9 yrs. After the talk, I became known as Mrs ADT and I would go to the shops or pick up my daughter and would be greeted by all these young ladies.   
 
 4.)  What does the Village future look like to you? Harfield Village is a magical place. I often refer to it as a wonderland. You walk into this small grid of community and friendship. The community wants to support each other as best as they can and this has been highlighted through the covid pandemic on all the social media pages with residents trying to support the local businesses and entrepreneurs and calling on neighbours to do the same. I live across the road and I am on all these sites and I love the village comradery. I would like to see the village more secure though; that means getting more proactive with the way we fight crime in the area. Layers are key in this fight against crime and the HVCID is making great progress in the village every day with this fight. Together with ourselves, we are working on great initiatives to secure the village further and add these additional layers.
You can message Jen (HVCID Manager) or myself for more info and to get involved and be part of the solution.
 
5.)  What do you appreciate about Fidelity ADT? I am lucky to love what I do and to love the company I work for. Knowing I have the support of a large company behind me means that I can keep doing what I love and keep making a difference in the lives of others.
 
Look out for next week's Newsletter and Interview!